Cuban bread is one of the go-to breads for breakfast, to make a sandwich or just a pair to a cup of coffee.
Cuban sandwiches are, after all, made with Cuban bread.
There are many recipes you can try with Cuban bread, but one of the problems is that it tends to dry out quickly.
The shelf life of Cuban bread is concise compared to other loaves and baked goods.
There are many other choices available, but how do you know which ones are the better option? Well, worry not and take a look at our top picks for the best substitute Cuban bread.
What is Cuban Bread?
Cuban bread is white bread, and it is similar in appearance to a loaf of Italian or French bread.
It is usually a long rectangle and a baguette-shaped loaf of bread.
It is, however, different in its preparation.
The bread uses lard while preparing the dough, and lard is a type of semi-fat obtained from pigs.
It may not be suitable for everyone to eat for reasons such as religious practices, vegetarians and vegans.
Cuban bread always tastes best when consumed fresh as it tends to get stale quickly because of its ingredients and also as there are no added preservatives.
The 5 Best Substitutes for Cuban Bread
1 – French Baguette
One of the best substitutes for Cuban bread would be the baguette.
This French bread is one of man's most popular baked goods, and it is versatile in its use and fits into any recipe easily.
French baguette is easy to work with, and it does not require any additional oils or fats, unlike Cuban bread.
So, it has no fats and is also a healthier option as a snack.
Baguettes usually have a thick, crispy crust and are lesser sweeter than Cuban bread, and it also has a more chewy texture.
They are usually made from whole grains; so French Baguettes have many nutritional benefits like higher content of vitamins, iron, antioxidants, zinc, magnesium etc, all of which are required nutrients by our body.
2 – Focaccia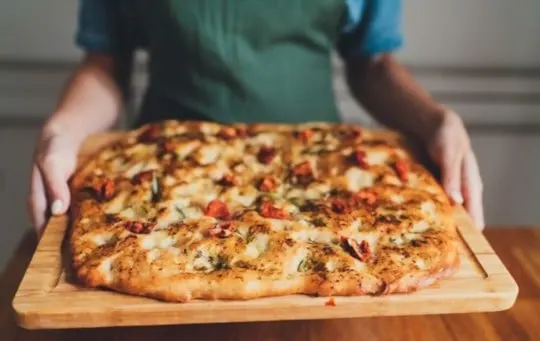 Focaccia is another excellent replacement for Cuban bread.
This tasty loaf has its origin in Italy, and it is a simple bread with few ingredients- flour, yeast, water and salt.
It is a small, flat circular-shaped bread.
Even though it looks plain to the eye, this bread has a savory flavor.
It is small in size and has a softer and smoother crust, and it also has a sour taste to it because of the yeast.
This bread does not require pairing with other food to make it taste great, and it already has great flavor and texture.
Focaccia is a good source of Vitamin B and is also rich in iron.
3 – Anadama Bread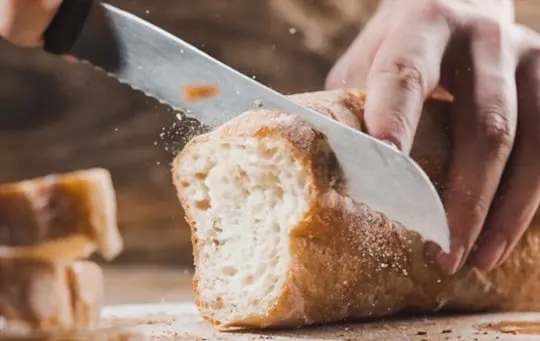 This bread has its origin in New England and is usually known as Anadama bread.
It has a strong aroma and a distinct appearance.
It is by far the bread with the most ingredients on this list.
To prepare Anadama bread, you need cornmeal, rye flour, wheat flour and yeast.
The yeast acting on the different flours gives it that strong scent, and it also has a lovely taste.
The different flours give it a rich chewy texture.
The addition of rye flour is responsible for the unique brown-yellow look of Anadama bread, and it also has a crispy crust.
Anadama is a healthier option as it has zero trans fats and zero cholesterol.
It is also rich in carbohydrates, dietary fiber and protein.
4 – American Bread
American bread, also commonly known as white bread, is one of the most popular bread worldwide.
It is available in almost every store and is widely consumed as a breakfast meal.
As the name suggests, it is white in color.
It is versatile, and it finds its place in almost every recipe from sandwiches, toasts, desserts and puddings etc.
It is doughy and easy to chew. It also leaves hardly any crumbs.
Most American bread has a slightly darkened and crispy outer crust but is soft on the insides.
It has a bland taste, almost like a blank canvas for other ingredients to shine on.
White bread is also packed with fiber, protein, vitamins and minerals, calcium and iron, and lower calorie content.
5 – Pan Sobao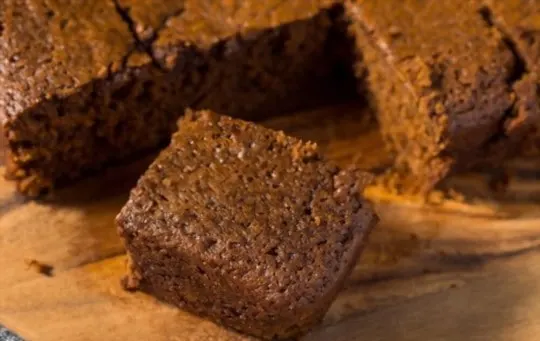 Pan sobao has its roots in Peurto Rico and is known as 'kneaded bread'.
This bread is made from a combination of bread flour, yeast, sugar, fats and salt.
It is shaped like a baguette but tastes much sweeter than it.
It is an excellent alternative if you want a similar taste and texture as Cuban bread.
You can also add a small amount of lard or oils to the bread when preparing Pan Sabao.
Thus, you get that same flavor profile.
You can pair it with cheese, make a sandwich or just eat it just like that too.
It has a crunchy taste, a soft dough center, and a milder version of Cuban Bread.
It works just as fine and can be easily used in any recipe to substitute for Cuban Bread.
Pan Sabao is rich in carbohydrates, fiber and proteins.
Conclusion
You have seen that each substitute brings their strengths to the table.
There is no such thing as the perfect substitute or replacement for Cuban Bread.
For whatever recipe or dish you will cook, you can choose the alternative that will work best with the ingredients.
These loaves of bread alone are enough to serve as a snack, but you can always consume it with other foods like cheese, jams etc.
About The Author