Creme de cassis is a sweet liqueur used in desserts, cakes, and ice cream; therefore, it is very popular when entertaining guests.
It also has 15% alcohol, making it an easy choice for alcoholic beverages.
It is usually served as a digestif after dinner and many people enjoy drinking it on its own.
Creme de cassis also makes a great mixer for cocktails such as the bramble and can be replaced with blackberry liqueur or crème de mure in most recipes.
It is possible to use certain substitutes instead of creme de cassis.
In this article, we will look at some of these substitutes and which you can use in recipes.
What is Creme de Cassis?
Creme de cassis is a dark red-colored black currant flavored liqueur often used in the Kir drink.
The liqueur is also used to make chocolate cakes, cheesecakes, and ice cream, as well as pots de crème.
This is a relatively low-alcohol beverage with an alcohol content of around 15%.
Typically Creme de Cassis is drunk as an aperitif, but it can be used in cooking and baking due to its delicate flavor.
And if you use it in desserts or cooking, this liqueur will add a nice flavor without the alcohol.
The key is to add a small amount of Creme de Cassis because the flavor is very concentrated, and if you add too much, it can overpower your dish or drink.
The 4 Best Substitutes for Creme De Cassis
Due to the unique and rich flavor of Creme de Cassis, it can sometimes be difficult to find a substitute.
However, if you need to make something like pot de crème or any other recipe that requires Creme de Cassis and you don't have access to the liqueur, one of these substitutes should make your dish equally as delicious.
1 – Black Currant Syrup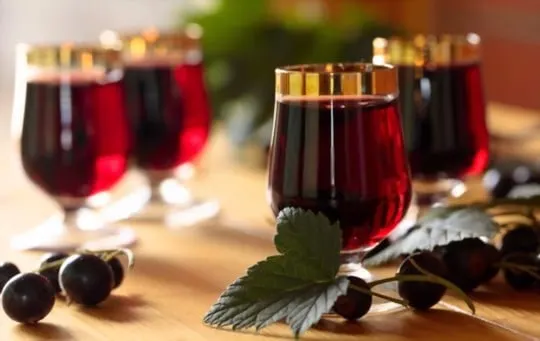 The first substitute is black currant syrup.
Black currant syrup is an amazing alternative if you don't have access to Creme de Cassis.
You can make your own or buy it online.
This ingredient isn't usually used in place of Creme de Cassis; rather, it's used as a mixer with vodka and other types of alcohol.
There are a variety of brands available for purchase online, and some of them may even be found in your local grocery store or liquor store.
In terms of flavor, black currant syrup has a fruity taste similar to Creme de Cassis.
In addition to using it as a cocktail mixer, try adding this syrup to your pancake batter or waffles.
2 – Chambord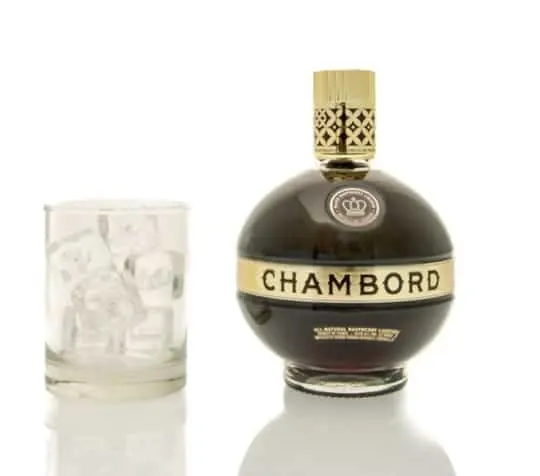 This is another great substitute for Creme de Cassis.
Chambord is a raspberry liqueur that's made in France.
This beverage has an alcohol content of around 16.5%.
However, the ingredients are typically simple, with only raspberries and cognac being used to make Chambord.
There are no chemicals or other additives.
It's possible to purchase Chambord online, and it's also available in many liquor stores across the US.
The taste of Chambord is rich but not as strong as Creme de Cassis.
If you use it in an alcoholic drink, you may need to add more than the usual amount of Chambord because it has a lower alcohol content.
3 – Kirsch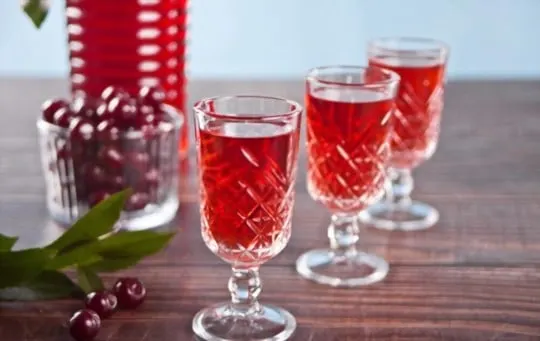 Kirsch is a clear, sour cherry-flavored liqueur that goes well with other alcoholic beverages.
It's produced in Germany and Switzerland.
The alcohol content is around 40%.
However, depending on the brand of kirsch, it can also be higher or lower than this number.
Many people use kirsch to make cakes and desserts.
It's also popular to drink kirsch plain with ice.
Ensure not to do this if you have a cold or the flu because it can feel like fire going down your throat.
It may be best to save the kirsch for baking cakes and other desserts until you're feeling better.
As far as flavor, this liqueur has a sour taste.
4 – Raspberry Liqueur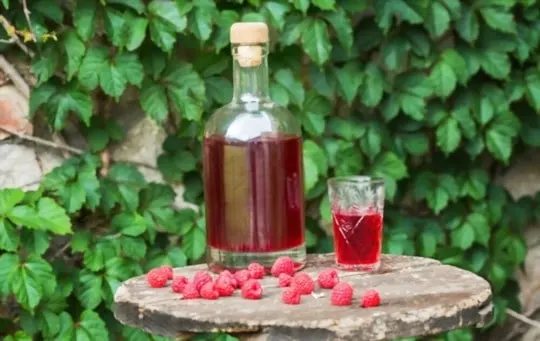 Yet another great substitute for Creme de Cassis is a raspberry liqueur.
This liqueur is very popular in the United States and comes in homemade recipes and commercial brands.
This type of liqueur isn't found too often in European countries.
Typically, the raspberry liqueur is made from other liqueurs such as vodka and brandy.
It also includes sweeteners to add to the flavor.
However, it should be noted that cranberry juice is sometimes used in juice concentrates or syrups.
The taste will vary depending on the fruit flavor added to it.
This makes raspberry liqueur a good substitute for Creme de Cassis; the fruit taste is similar and may even be better than black currant syrup.
Conclusion
Creme de Cassis has a unique flavor that's tough to replace.
However, these four substitutes are great alternatives when replacing them in recipes or cocktails.
Each substitute has a different flavor, but they are all strong enough to make your recipes taste great.
You may need to experiment with them before you can make the perfect drink or dessert, but these substitutes are worth trying out.
Some of them are more popular than others, so one of them is likely available for purchase in your local grocery store or liquor store.
About The Author