Have you ever wondered what makes a dish stand out from ordinary cooking?
Coriander powder is one such tasty condiment that can truly transform your dish and make it extraordinary.
For those who are unfamiliar, coriander powder packs quite an aromatic punch when added to concoctions like curries, dals, marinades, and more.
Yet, while it's so delicious, how do you use this mild spicy seasoning correctly? And if you can't find any on hand, what would be the best substitutes for coriander powder?
From traditional recipes to five of the best substitutes in a pinch, let's explore the wonders of using Coriander Powder in your cooking.
What's Coriander Powder?
Coriander powder, also known as Dhaniya powder, is a staple spice used in many cuisines around the world.
It is made from freshly ground coriander seeds that have been roasted to bring out their flavor.
The powder has a warm, earthy flavor that is slightly floral with citrusy undertones.
It has a coarse texture and light yellow-brown color.
When cooking with coriander powder, it can be added to curries, sauces, soups, and stews for an extra layer of flavor.
It can also be used as a condiment or mixed into curry powders and barbecue rubs.
When using coriander powder in recipes, it's best to add it towards the end of the cooking process, so its flavor isn't lost due to long cooking times.
Making your own coriander powder at home is easy and cost-effective.
All you need are whole coriander seeds that have been roasted until fragrant and then ground into a fine or coarse powder, depending on your preference.
The resulting powder can be stored in an airtight container for up to 6 months for maximum freshness and flavor.
Coriander powder is an essential ingredient in many dishes around the world and adds an extra layer of flavor when used correctly.
With its warm, earthy taste and slightly floral aroma, it's sure to enhance any dish you make.
The 5 BEST Substitutes for Coriander Powder
If you are looking for a flavorful and aromatic substitute for coriander powder, here are five of the best:
1 – Cumin Powder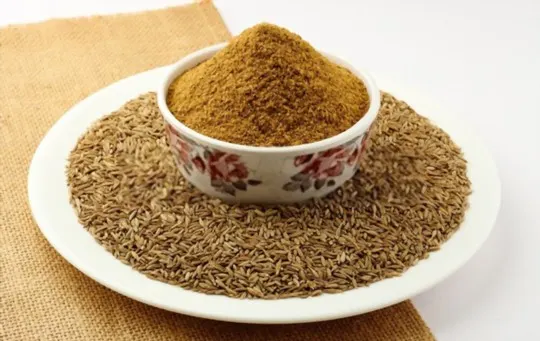 Cumin powder is one of the essential spices used in Indian cuisine, as well as some Middle Eastern and Mediterranean dishes.
It has a nutty flavor with a hint of earthiness that can bring subtle richness to any dish.
Its color is a deep golden brown, and when ground, it has a coarse texture that releases the greatest amount of flavor when its aroma fills the air.
Cumin powder pairs especially well with garam masala, turmeric, and other Indian spices to bring out just the right balance.
When cooking recipes that call for coriander powder, cumin is often considered a fine substitute.
To get the most out of your cumin experience, try briefly heating it up in hot oil or butter, which will hold its flavor, and be sure to add it towards the end of your cooking process.
2 – Celery Seed Powder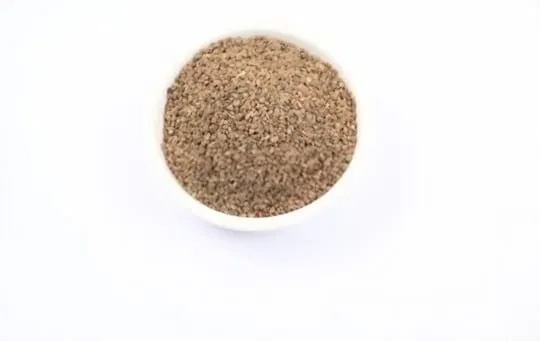 Celery seed powder can add a fantastic array of flavors to your meals.
Made from freshly ground celery seeds, this powder has a fragrance akin to fresh celery but with added notes of spice and herbs.
Its taste is also quite unique; it is slightly sweet yet earthy, herbal, and slightly smoky.
Celery seed powder adds character to almost any dish and works wonderfully as a substitute for coriander powder.
Add the powder to stews or soups for a tongue-tingling experience–if you love Indian cooking, then you will definitely appreciate this powerful scent and flavor.
When incorporating the powder into dishes, start by adding one teaspoon at a time before adjusting the flavoring as desired.
3 – Caraway Seed Powder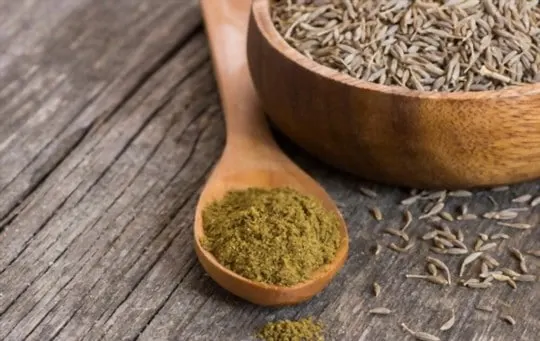 Caraway seed powder brings a unique flavor and texture to any dish.
With its distinctive taste of licorice, caraway has been used for centuries in traditional European cuisines such as sauerkraut, rye bread, and German desserts.
It is an essential part of many savory dishes, from cabbage stew to Swiss cheese soup.
Caraway is a slightly crunchy yet finely ground powder with earthy notes that pairs well with sweet or savory flavors.
To cook with it, use half the amount of caraway seeds as you would coriander powder – its strong earthy flavor is quite pungent.
It can be used to season soups and stews as well as curries and sauces.
Whether using it alone or blended with other spices, caraway seed powder will enhance your cooking experience – giving your dish a flavorful punch.
4 – Masala Curry Powder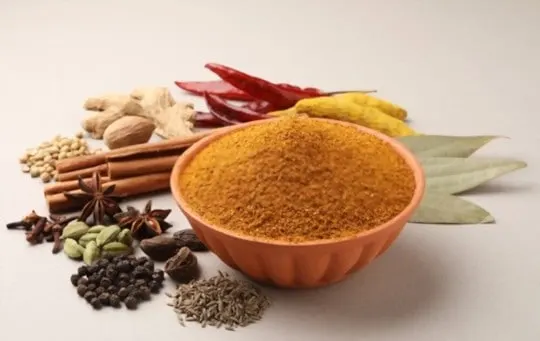 Masala curry powder is a signature spice blend used in Indian cooking.
It's made up of deeply flavored spices like cumin, cardamom, clove, cinnamon, and turmeric.
The color is vibrant yellow-orange, and the mix of smells strongly evokes its traditional origins.
The taste is complex, earthy, and warm without being too spicy or overwhelming.
To use it in your cooking, simply mix it in with some oil to make a paste before adding it to the dish.
Alternatively, you can use it as a substitute for coriander powder.
Whatever you choose, Masala curry powder adds a rich flavor that will satisfy even the pickiest of palates.
5 – Turmeric Powder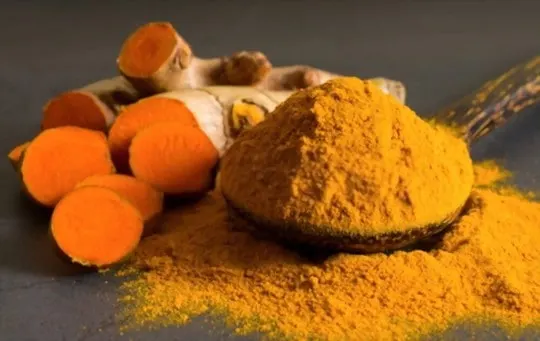 Turmeric powder is one of the most versatile and unique spices you can use in your cooking.
It's made from grinding up dried turmeric, a root related to ginger, and gives a golden yellow color when added to food.
The taste of turmeric is subtly warm with earthy notes and just slightly pungent.
Despite not having an overly potent flavor, it enhances the other ingredients in any dish.
To bring out its full flavor, it's best cooked for around a minute before adding other ingredients – this also helps preserve its bright yellow-orange color.
Turmeric powder makes an excellent substitute for coriander powder in curries or marinades, giving dishes an extra punch that you won't find anywhere else.
Conclusion
In conclusion, there are plenty of alternatives to coriander powder that can make your dishes come alive with flavor.
Whether it's cumin, celery seed, caraway seed, masala curry powder, or turmeric – each one brings its own unique aroma and flavor profile to the table.
Whichever you choose, adding these spices to your cooking will not only enhance the flavor of your dishes but also add a bit of variety to your kitchen repertoire.