Sake is an alcoholic drink that is made from rice. This Japanese drink called Sake is made by fermenting the rice.
The fermentation gives this alcoholic drink a unique flavor that you cannot get from any other wine type.
Sake is not a distilled or carbonated drink, and it has a dry and sweet taste that gives you a refreshing feeling when consumed.
If you couldn't find Sake at your local grocery stores, then don't worry; you can still find some of the best substitutes for Sake that can help you replace Sake in cooking easily.
If you want to cook Japanese dishes, try to use any of these below substitutes instead of Sake.
What is Sake?
Sake is also popularly known as Japanese rice wine, and this alcoholic beverage is produced by fermenting rice.
Make sure to ferment the rice that has been polished to take out the barn.
Sake offers a slightly sweet taste and flavor and a high alcohol content compared to many other wine brands (ABV 15-percent to 20-percent).
This alcoholic drink is made of rice, yeast, water, and koji mold.
Koji Mold is rice that has been cultivated with Aspergillus Oryzae.
When the fermented mash is heated after adding water, it separates umami compounds from the grain.
The process of separating these components creates the sweet flavor you taste in Sake.
Sake is mostly used in soups, sauces, marinades, and many other recipes to get a touch of delicate flavor and tenderize meats.
5 Best Substitutes for Sake in Cooking
If you run out of Sake, then what are the best substitutes for Sake? Here, you can find the five best substitutes for Sake so that you can easily replace Sake.
1 – Chinese Shaoxing Wine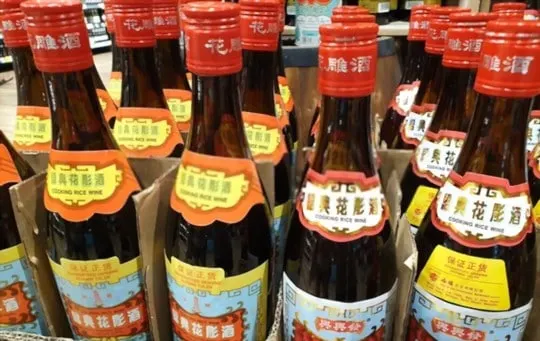 Chinese Shaoxing wine is one of the best substitutes for Sake; it is also made of fermented rice.
Chinese Shaoxing wine is used as cooking wine as well as an alcoholic drink.
It is one of the most used cooking wines in Asian and Chinese cuisines.
Chinese Shaoxing wine also includes a small quantity of wheat and water in the fermentation process.
This substitute wine provides a bit of spicy and sweet nutty flavor and brown color.
Chinese Shaoxing wine is the best choice for meat marinades, soups, dumplings, wontons filling, and stocks.
2 – Mirin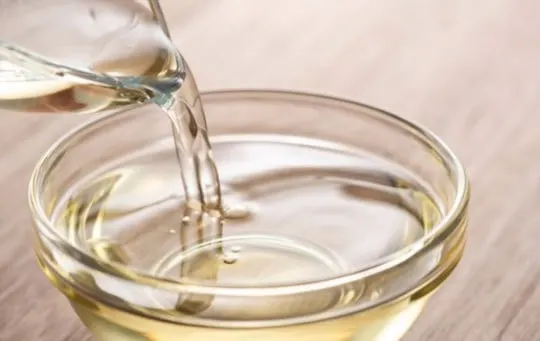 Mirin is also considered the best substitute for Sake wine.
It is also a rice wine that gives out a more sugar taste and less alcoholic content when compared to Sake.
Mirin's sweet umami taste goes well with savory and salty dishes.
It is a great cooking wine option for marinades, sauces, meats, fish, and vegetable dishes.
When you add Mirin wine to your dishes, it adds an aromatic and sweet flavor.
Also, Mirin is the best option for making sauces like sushi, kabayaki, and teriyaki.
According to professional chefs, Mirin is one of the best alternatives for Sake.
3 – Dry Sherry
Dry Sherry is one of the best substitutes for Sake as it is a popular cooking wine, but it doesn't last long when you keep the bottle open.
Dry Shery wine includes preservatives and slat to keep it fresh for a longer time.
When you use sherry for cooking your dishes, it will add a slightly sweet and nutty flavor to your dish so that you can enjoy every bit of it.
Use Dry Sherry in savory dishes for better flavor and taste.
However, if you add it to sweet dishes, it will ruin the dish's taste as the salt content in the wine may subdue the sweetness.
No salt is added to the wine in ordinary sherry wine, so you can safely use it for salty and sweet dishes.
To get sweet flavors, boil the sherry so that the alcohol content in the wine evaporates.
It is a perfect substitute for sauces, stews, pies, meats, and stir-fries.
4 – White Wine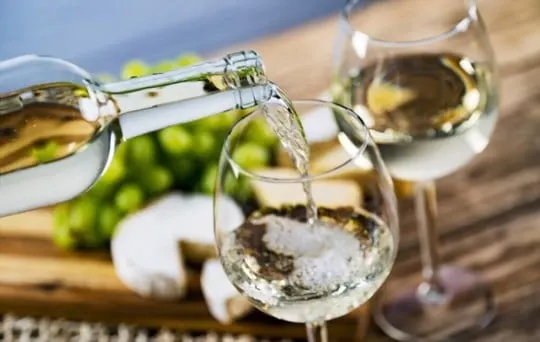 White cooking wine is one of the best substitutes for Sake cooking wine, and you can find both acidic and sweet wine types.
Dry wine is the best option for cooking, and white wine contains high citrus and acidity.
It is commonly used in fish, pasta, mushrooms, risotto, vegetables, chicken, and seafood.
White wine is the best alternative for Sake as it improves other ingredient flavors in your dishes.
Also, to get better flavor from other ingredients, you should boil wine together with other ingredients.
So better add wine while cooking the dishes instead of adding at the end for better taste.
5 – Vermouth
Vermouth is one of the best cooking wine substitutes for Sake.
Vermouth is flavored with spices and herbs, and it allows you to use it in sweet dishes.
You can choose dry, red, or white vermouth wine for your dishes.
Although Vermouth is a fortified wine, you can use it for your recipes that need cooking.
You can add Vermouth to savory dishes but never add it to sweet dishes.
Also, avoid adding Vermouth if you want to heat the ingredients, as it will burn away the dish's flavors.
Vermouth includes herbs and spices that will add flavor to your dishes.
When you use Vermouth for cooking, the taste of your dish can go from slightly sweet to bitter.
This substitute wine is perfect for marinades and sauces for meats or fish, soups, cream sauces, and a few sweet dishes.
Conclusion
Here you can find some of the best substitutes for Sake in cooking.
You can experiment and choose the right substitute for your recipes, depending on your taste and preference.
So try these substitutes in your cooking dishes to get a new taste and flavor ever.
What do you think about the article? Leave your comments below.
Also, don't forget to share this article.
About The Author