Coconuts are by far one of the most versatile fruits. Before we get into that, here's a fun fact – coconut is a fruit, seed, and nut all at once!
Getting back on track, coconut is one of the few fruits that taste great in curries, desserts, and even on its own—bonus points for its highly nutritious water.
The coconut is also one of the few fruits/vegetables that you can consume or use every part.
It may have a hard outer covering, and its 'meat' may be tougher than most other fruits, but if you're wondering, 'how long do coconuts last?' Do they even go bad? The short answer is yes.
This fruit takes almost a year to mature. It then travels for weeks or many even months (depending on your location) before it gets to you.
The duration of time, the quality of the fruit, and storage conditions contribute to how long coconuts remain edible once you bring them home.
How Long Do Coconuts Last? Do Coconuts Go Bad?
The great thing about coconuts is that they can remain fresh for months, provided you store them under the right conditions.
If they are at their peak from when you purchase them, they remain edible for up to four months if stored at room temperature. If refrigerated, they retain their fresh form for about three months.
In case you open a coconut, scrape off the meat and refrigerate it to prevent decay. Doing this keeps the coconut shavings consumable for up to eight months.
When buying coconuts whole, ensure that their outer covering is intact because cracks on their body give access to bacteria to find their way into the meat.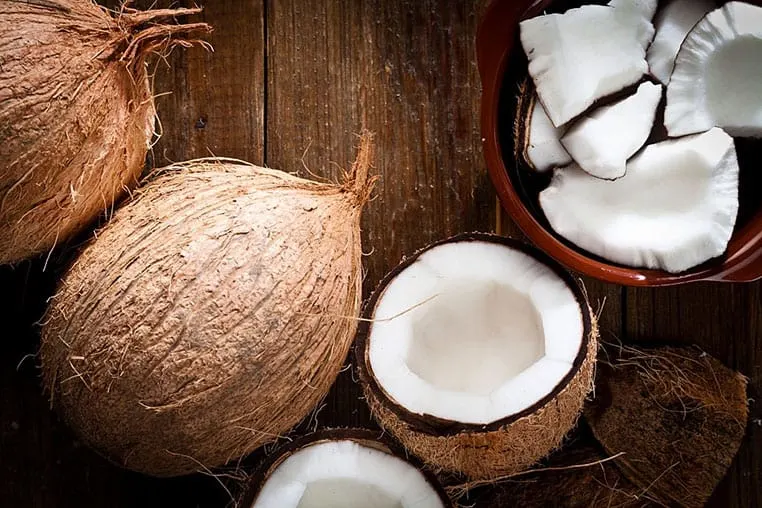 If you purchase pre-cut coconuts, they stay fresh for just a couple of hours at room temperature.
Refrigerating them will give you about a week more of usability time. Whole coconuts last a long time, but do you know what lasts even longer?
It's shredded coconut. They come dried in packets or canned. When stored at room temperature, shredded coconut lasts for up to six months.
The premium-quality ones remain fresh for up to 12 months. To extend the shelf life of shredded coconut, refrigerate them. This will give you about two more weeks to consume them.
Coconuts (whether whole or shredded) have a long shelf life, but it's best to use them as soon as possible if you want to reap the benefits of eating this fruit to its full potential.
If you think you've bought one too many whole coconuts, you can always extract their oil.
The uses of coconut oil and plenty – they even cover the body and hair care. Also, coconut oil never really goes bad.
How to Tell if Coconuts are Bad?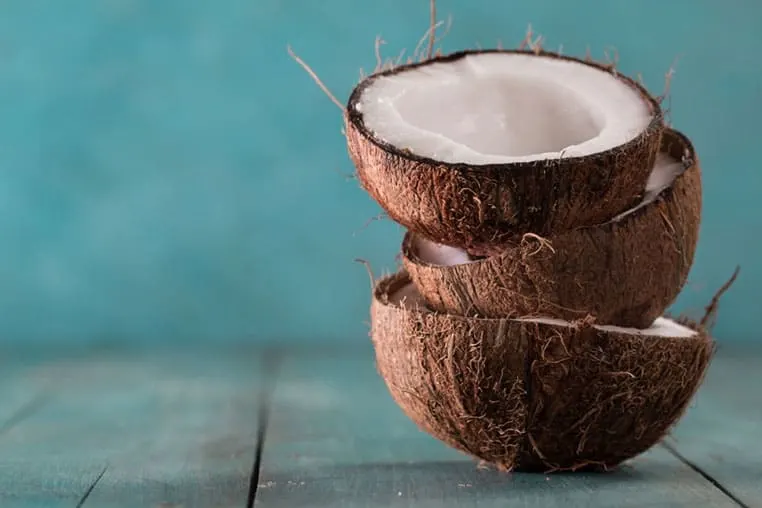 A whole coconut is difficult to crack open; forget about trying to figure out if it is bad or good. Here are three easy ways to assess the usability of a coconut:
Can you hear the splash of its water when you shake the coconut? Fresh coconuts tend to be brimming with water. They generally dry up as the coconut matures. If you cannot hear the splash, you'll want to cut open the coconut and consume it as soon as possible before it becomes unusable.
Another method is to check its eyes. If you notice leaks or mold on them, the coconut may not be in its best state. Consuming coconuts with leaks can cause digestion problems.
The last way to assess the usability of a whole coconut is to crack it open. If its meat has a funny color or a strange odor, throw the whole thing out. This rule applies even to shredded coconut. If you notice a yellow tinge or change in texture in canned or packet coconut, you may want to avoid consuming it to prevent food poisoning.
Healthy coconut meat is white with a brownish outer layer. Any other hue falls under the suspicious category.
Conclusion
It's not without reason that the coconut is called 'the tree of life.' You can use every part of the fruit, including the tree it grows on.
These fruits also contain a whole variety of essential nutrients (Vitamin B1, B2, B3, and vitamin C, for instance). Once you get home a whole coconut, store it in a place that's free of low temperatures.
Exposing it to this kind of environment makes it more susceptible to bacterial infection.
An ideal way to store coconuts is at room temperature. If you're looking to grind them, freezing them might help.
When refrigerated, coconut meat becomes softer and is easier to process. The other rule is to always thoroughly seal a coconut that's out of its cover.
If you suspect that your batch of coconuts is bad, don't take a chance on it because food poisoning from consuming 'infected' coconut is a real thing.