The best way to beat the heat during summer is by sipping on some coconut water.
Found easily in the tropical countries, coconut water is freshly available, or sold in tetra packs, bottles and cans due to sterile and long-lasting packaging.
You may wonder, what does coconut water taste like, but truth be told, it is an appealing drink across the globe.
The semitropical and cold regions import coconut water due to the great demand for the drink. The refreshing drink is enjoyed by all and can be had at any time of the day.
Coconut water has a distinct taste and is light in consistency. Coconut water is brilliant by itself but is also used as a healthy ingredient in a variety of dishes.
What is Coconut Water?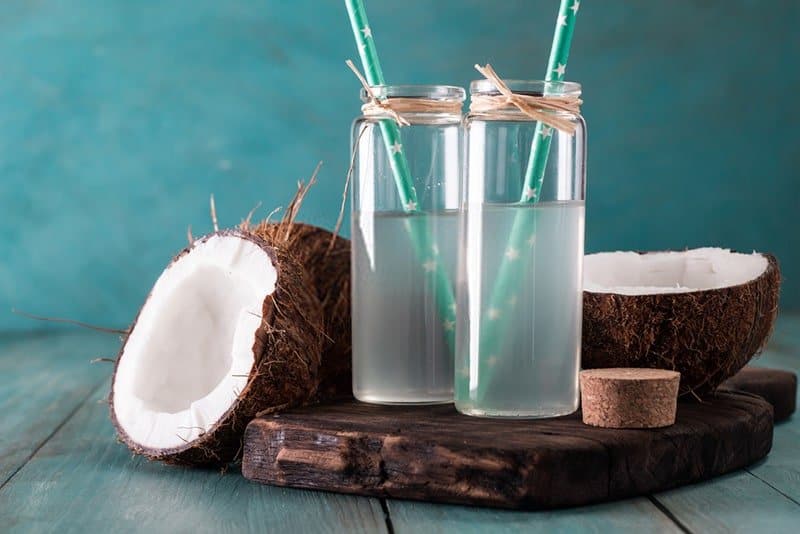 Coconut water is known as one of the "natural waters" and is the fresh and clear liquid that is formed within the shell of the tender coconut, the fruit of the palm tree.
The coconut water is obtained from the coconuts, which are generally 5-7 months of age. It is pure and composes of vitamins, minerals, sugar, enzymes, amino acids, cytokine, and phytohormones.
As the Hawaiians say, coconut water is "dew from the heavens." It is safe for all to drink the water fresh from the nut. Each coconut contains about 200ml -1000ml depending on the size, shape
What Does Coconut Water Taste Like? Does Coconut Water Taste Like Coconut?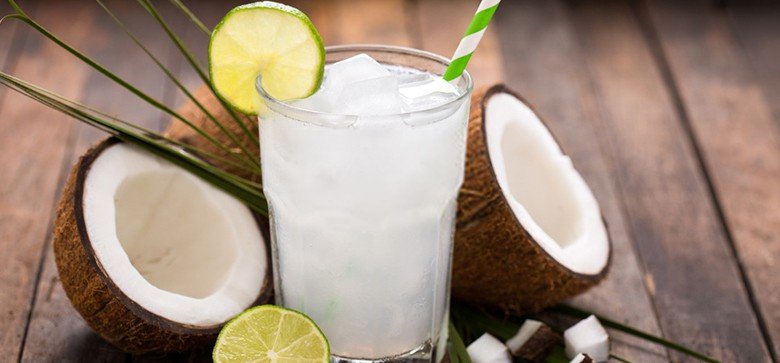 The taste of coconut water is very pleasant, fresh, and has a nutty flavor.
Generally, it is sweet, but in most cases, the taste differs depending on where the palm tree is grown, the saline content in the soil, the climate, and proximity to the sea.
It is a healthy alternative for carbonated drinks or even coconut milk per se, as it is low in calories but high in nutrients and cholesterol and fat-free. The fresher the coconut water, the higher the level of anti-oxidants.
Coconut water is also a rich source of Vitamin C and a great source of potassium, calcium, phosphorus, and magnesium. It is comparatively low in sugar content compared to other fruit juices.
It hardly contains sugar compared to other fruits but yet has a sweet taste. Fruit juices have twice as many calories as unflavored coconut water. It, however, does contain high amounts of sodium.
It is claimed that during the World War 2, nurses and doctors used coconut water in intravenous (IV) solutions if the water supplies were low as it is almost like the liquid inside the red blood cells. It is highly acidic and not identical to human plasma.
Coconut water go bad when kept opened for a long it. It is best to refrigerate it.
Best Ways to Drink/ Use Coconut Water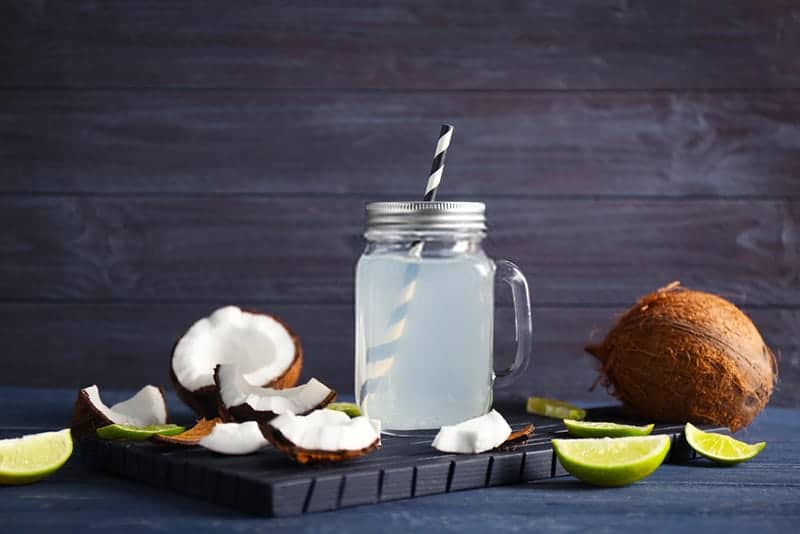 There is no best time to drink coconut water. It is so refreshing and healthy that you can drink it any time and however you like.
However, for those who want the benefits but dislike the taste of it, here are some creatives ways to drink coconut water:
Freeze the coconut water in small cubes, and the next time you have your favorite drink, you can add them in it.
Dilute coconut water into your favorite veggie or fruit smoothie.
A blend of coconut water with lemon juice also tastes great.
Conclusion
Coconut water which was once upon a time a non-existent beverage in the non-tropical countries has now become a multi-million dollar industry.
It can be enjoyed as a beverage on its own or can be diluted with another liquid and used as an ingredient in cooking. It is a refreshing drink during summers.
About The Author