If you're looking for a hearty and comforting soup to enjoy, look no further than cheeseburger soup.
This soup is packed with flavor and is perfect for a cold winter day.
When making the soup, be sure to finely chop the onions and carrots to melt into the broth.
I also like to add different spices when cooking my soup.
Try salt, pepper, cumin, or even chili powder for a kick.
I love topping off my cheeseburger soup with shredded cheese.
Not only does it taste good, but it also adds a nice bit of texture to the soup.
You could also add crumbled bacon, diced avocado, or green onions.
If you're looking for a quick and easy meal, cheeseburger soup is the perfect option.
It can be cooked in a slow cooker or on the stovetop.
And it's sure to please both adults and children.
When deciding what to serve with cheeseburger soup, you have plenty of options.
In this article, we'll talk about the different types of side dishes you could choose and how they would pair with your soup.
What to Serve with Cheeseburger Soup? 8 BEST Side Dishes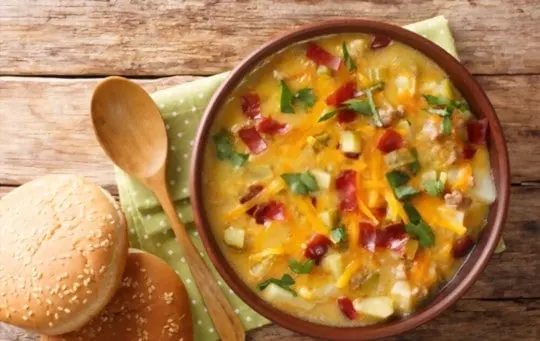 Cheeseburger soup is the perfect dish to eat on a cold winter day.
It has all the warmth and comfort you can ask for and is such a versatile dish that you can add any type of side dish, and it will taste good.
But, what are some good side dish ideas that you can consider when making cheeseburger soup?
The key is to ensure that the side dish pairs well with the cheeseburger soup and doesn't overpower it.
The best types of side dishes to consider are those that can be used as dips.
For example, potato chips, tortilla chips, pretzels, carrot sticks, or celery sticks would all go perfectly as a dipping tool for your cheeseburger soup.
To add more flavor and variety, you could also try adding a cheese sauce or making one from scratch with cheddar cheese and butter.
Without further ado, here are eight mouthwatering side dishes you can serve with your homemade cheeseburger soup recipe:
1. Warm Spiced Chickpea Salad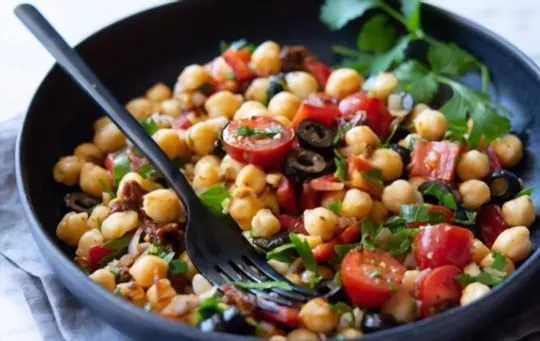 Don't be intimidated by the list of ingredients – this recipe is really easy to make.
The key here is the spices, so you have to use fresh ones for the best results.
You can prepare this salad ahead of time, making a great healthy lunch idea.
This salad combines warm chickpeas with a variety of fresh herbs and spices.
Thanks to the lemon juice, it has a bit of a zing to it and is perfect for serving as a side dish at your next dinner party.
If you're looking for something different to serve as a side dish, give this warm spiced chickpea salad recipe a try.
2. California Cobb Salad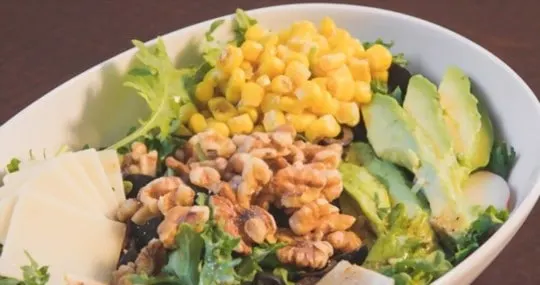 This cobb salad recipe is one of the most popular salads in the United States, so it's no surprise that people serve it with cheeseburger soup.
This salad has all the flavors you love about a good burger – fresh beef, bacon, avocado, and tomatoes make this dish an explosion of flavor and texture.
This salad is also very filling and can serve as a light lunch or dinner by itself.
You can prepare most ingredients ahead of time, so it's perfect for last-minute meals when you don't have much time to spare in the kitchen.
Cobb salad makes an excellent side dish for cheeseburger soup.
If you love this combination, give this recipe a try.
3. Crispy Fried Onion Rings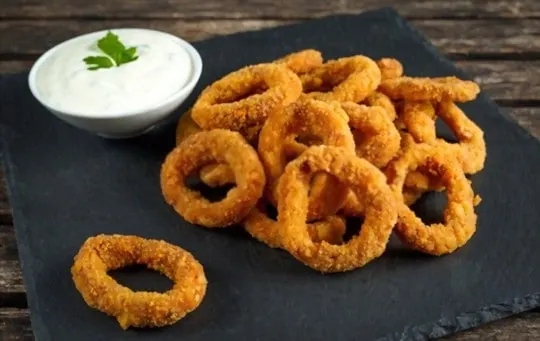 Onion rings are a classic side dish that goes great with practically anything.
They're perfect for dipping in ketchup, mustard, or your favorite type of sauce.
And, they're so easy to make – all you need is some onion, flour, and eggs.
This crispy fried onion rings recipe calls for a simple batter made of flour, eggs, and milk.
The onions are then dipped in the batter and fried until they're nice and crispy.
Serve them as a side dish with your next burger or steak dinner.
4. Cheesy Spinach Stuffed Mushrooms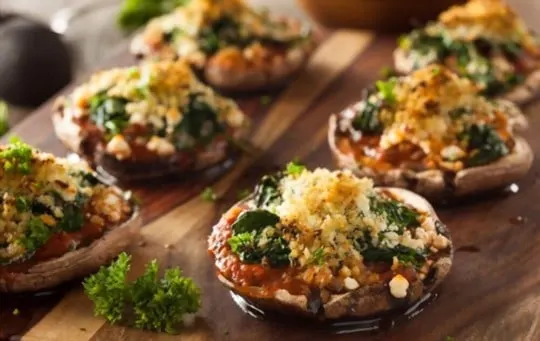 Mushrooms are a great alternative to meat.
They're rich in flavor and filling, making them the perfect side dish for cheeseburger soup.
If you want something even more decadent than just plain mushrooms, you've got to try these cheesy spinach stuffed mushrooms.
These stuffed mushrooms are made with fresh spinach, cheese, and bread crumbs.
They're then baked in the oven until they're nice and crispy.
Serve them as an appetizer at your next party, or enjoy them as a side dish with your favorite meal.
5. Roasted Green Beans with Harissa Paste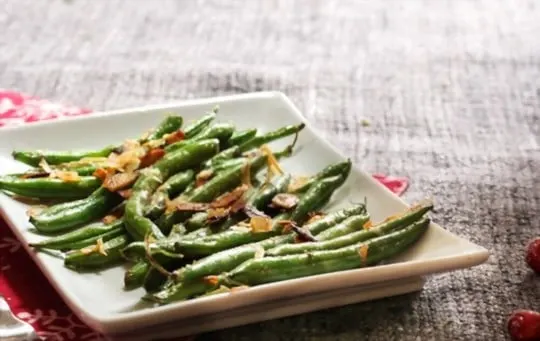 Green beans are a great side dish for almost any meal.
They're always available at the grocery store, and they make a delicious, simple salad or side dish recipe.
Here's another way to enjoy green beans – roasted with harissa paste.
Harissa is an exotic North African sauce, often made with chilies and spices.
This recipe calls for roasted green beans and a simple harissa sauce, making it a great side dish for any meal.
You can prepare the sauce ahead of time, so it's perfect for those busy weeknight dinners.
6. Pull-Apart Cheese Bread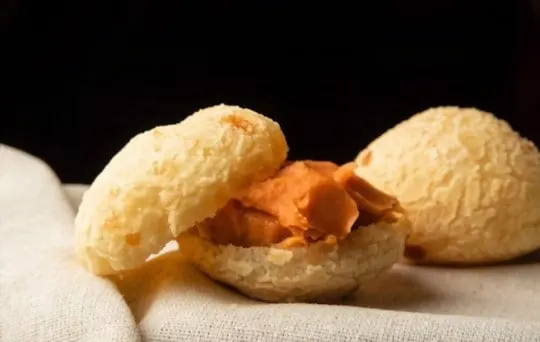 This cheesy pull-apart bread tastes just like a burger, but it's much easier to make.
All you need is a loaf of Italian bread and a few simple ingredients.
Once baked, slice into the bread and enjoy with ketchup or mustard for dipping.
Or feel free to serve as is – it's delicious with cheeseburger soup.
If you're looking for a fun way to serve cheeseburger soup, pack it in a pull-apart bread bowl.
This recipe is really simple to make, and you can easily customize the flavors.
Give this dish a try next time you want something fun to eat.
7. Mini Cheesecakes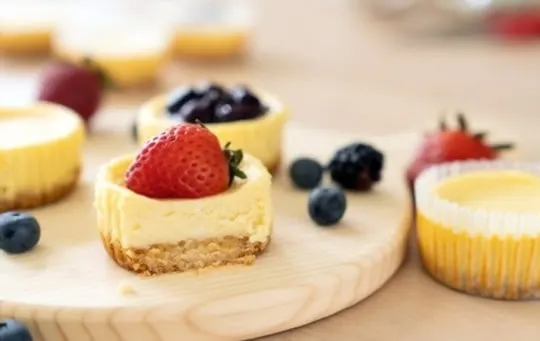 Creamy, tangy, and delicious cheesecake is a classic and satisfying dessert.
Mini cheesecakes are the perfect size for parties, and they make a great accompaniment to cheeseburger soup.
Cute mini desserts like these mini lemon raspberry cheesecakes never impress guests at dinner parties or get-togethers.
And, they're really easy to make – all you need is a few simple ingredients and a mini cheesecake pan.
This recipe calls for a delicious raspberry sauce, but you can use any type of sauce you like.
Serve them with a dollop of whipped cream on top for the perfect finishing touch.
8. Toasted Baguette Slices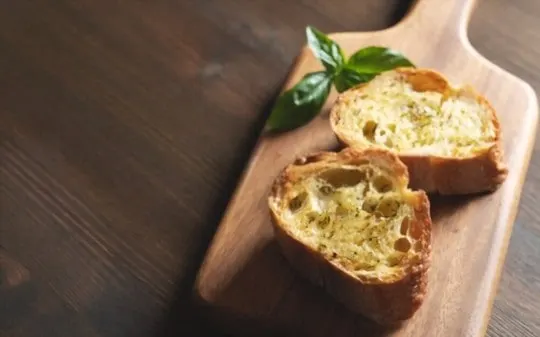 This basic French bread recipe is very easy to make, making the most delicious toast.
Top with your favorite spread for a quick snack, or enjoy them alongside cheeseburger soup for an extra special mealtime experience.
Cheeseburger soup goes great with crunchy toast, especially if you have some spread to dip.
This French bread recipe is very easy to make, and it only takes 30 minutes.
Slice the bread right before baking for extra crunchiness.
You can even toast the bread slices ahead of time and store them in an airtight container for up to 3 days.
That way, you can quickly make some toast before dinner, so it's ready whenever you are.
Conclusion
Cheeseburger soup is a delicious and hearty dish.
It's perfect for those cold winter nights when you want something warm and comforting to eat.
And there are so many ways you can serve it – on its own or with various side dishes.
This article discussed eight great options that will go perfectly with your cheeseburger soup.
Make sure to try out all of these recipes the next time you make cheeseburger soup.
You're sure to find a few that become your new favorites.