If you're looking to include a plant-based protein into your diet, consider adding butter beans.
These beans have a mild flavor and creamy texture, making them an excellent substitute for other higher-calorie or animal-based proteins like meat or cheese.
They work well in recipes and can be sautéed, added to soups and stews, pureed into dips, or even made into a simple salad.
Butter beans are also referred to as lima beans.
They are round, flat, and pale green with a white interior.
Softer varieties of butter beans have an even creamier texture than firmer varieties.
Butter beans are not only tasty, but they are also healthy.
They are rich in protein, iron, magnesium, and potassium, supporting heart health and energy levels.
However, other beans can be used as substitutes for butter beans since they share many health benefits.
Read on to learn about the five best substitutes for butter beans.
What are Butter Beans?
They are a type of legume that can be eaten whole, either fresh or dried.
Butter beans typically have a creamy texture and nutty flavor, which is why they are known as one of the best substitutes for cream-based recipes.
However, butter beans are also used in other applications such as desserts, casseroles, or salads.
Their versatility is one of the many reasons they are so desirable for home cooks and professionals who want an ingredient that can take on a variety of flavors.
So now that you know what butter beans are and why they're a favorite choice for many let's explore other substitutes.
The 5 Best Substitutes for Butter Beans
It's important to keep your recipes healthy while still keeping them delicious.
Butter beans are not only really good for you; they're also one of the key ingredients in great recipes like vegan macaroni and cheese, butter bean veggie burgers, and butter bean soup.
The following five substitutes will allow you to replace butter beans in almost any recipe while keeping the flavors intact.
1 – Navy Beans
Navy beans have a mild flavor and a soft texture that perfectly substitutes butter beans in recipes.
They are also much easier to find. Purchase the beans in a dry form and soak overnight.
You'll be able to turn them into creamier, protein-rich butter beans that will make your vegan macaroni and cheese taste divine.
Moreover, navy beans make an excellent addition to chili or any recipe where you want a thick consistency with a creamy feel.
2 – Cannellini Beans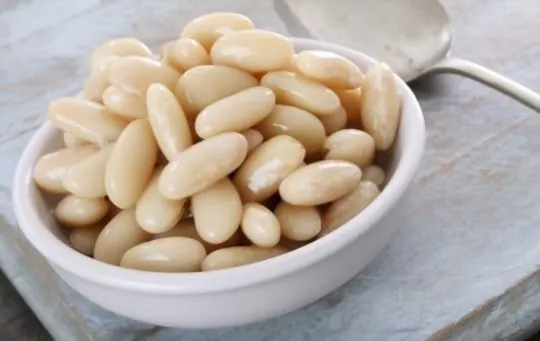 Cannellini beans are another white bean, but they have a slightly stronger flavor that will give your recipes more of a kick.
Although the beans are firmer than navy beans, their consistency makes them perfect for any recipe you'd like to turn into butter beans.
Cannellini beans add a unique flair to chili and add thickness to soups.
The beans can also be turned into creamy spreads, perfect for crackers or crusty bread.
You can also use cannellini beans in your vegan macaroni and cheese dish.
Just add the white beans while you would add butter beans to ensure a creamier consistency while maintaining the flavor.
3 – Chickpeas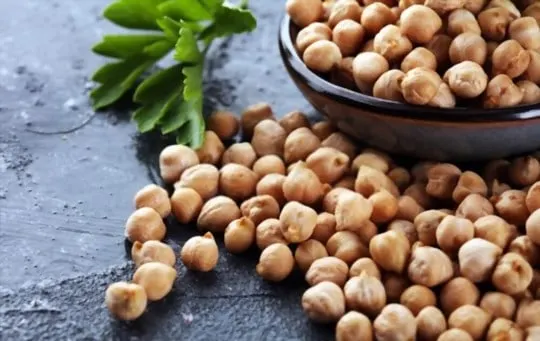 Canned chickpeas can provide delicious thickness to recipes without adding too much change to the taste.
Depending on the type of recipe you're making, you can either chop up the chickpeas and add them to the dish or turn them into a creamier consistency and add that.
For example, in vegan macaroni and cheese, mash some of the chickpeas before adding them along with your navy beans, which will give your dish a smoother texture.
All you have to do is drain your can of chickpeas, mash them up, and stir them into your butter bean recipe.
Just make sure not to overdo the stirring, or else the mashed beans will turn into a paste.
4 – Great Northern Beans
Great northern beans are another white bean that will give your recipes the necessary volume and thickness.
The beans also feature a creamy texture that is perfect for adding creaminess to dishes like baked potatoes, chili, and soup.
To add these great northern beans to a recipe where you normally use butter beans, all you have to do is drain, rinse, and add them at the same time you would add your butter beans.
So next time you make vegan macaroni and cheese, opt for great northern beans instead of butter beans to give your creation a heartier, more creamy consistency.
5 – Black Beans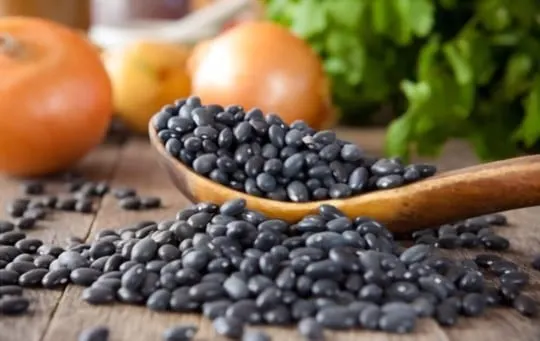 If you're looking for something that will add a little bit of sweetness to your recipe, black beans are a perfect choice.
The beans also provide your dish with much more volume than other substitutes.
To use black beans in vegan butter bean recipes, all you have to do is drain and rinse them as you would navy or great northern beans.
Then, add them simultaneously as you would add your butter beans.
Black beans tend to have a stronger flavor, so be careful not to overdo it when stirring the two together.
You can also use the beans in vegan macaroni and cheese dishes for an added sweet kick.
Conclusion
So there you have it, five substitutes for your butter beans that will help you avoid the inconvenience of not being able to make your favorite recipes.
Each of these substitutes provides a creamy texture and mild flavor that will allow your vegan macaroni and cheese or other recipes to maintain much of their original taste.
Remember, the most important factor is experimenting with each substitute in small quantities before adding it into a larger recipe.
Once you find a substitute that works for you, you'll be able to avoid the inconvenience of running out of butter beans.