Brussel sprouts are feared by many people especially kids and some chefs may possibly not include this vegetable in their recipes if it were not for their health benefits. Actually, these sprouts can lower cholesterol levels.
But what makes this vegetable hateful for some is due to its taste.
However, before you outcast these healthy vegetables, it would be best to discover the truth of what do Brussel sprouts taste like?
Does it taste weird, sweet, bitter, or awful? Let's find out.
But before anything else, allow us to tell you what exactly Brussel sprouts are.
What are Brussel Sprouts?
Brussel sprouts belong to the family of cabbage, Brassica also known as Cruciferous. These vegetables are said to have coined in Rome. But with regards to the popularity, they gained in Brussels in Belgium.
Brussel sprouts are much more adaptable than you would anticipate. Furthermore, they are packed with fiber, vitamins, and amino acids and a good source of vitamin C, A, and K, potassium, and folate. Whether you hate or love them, the health benefits of Brussel sprouts are endless.
Nevertheless, these vegetables are closely related to mustard greens, kale, and cauliflower. They also look like mini cabbages.
What Do Brussel Sprouts Taste Like? Do Brussel Sprouts Taste Like Cabbage?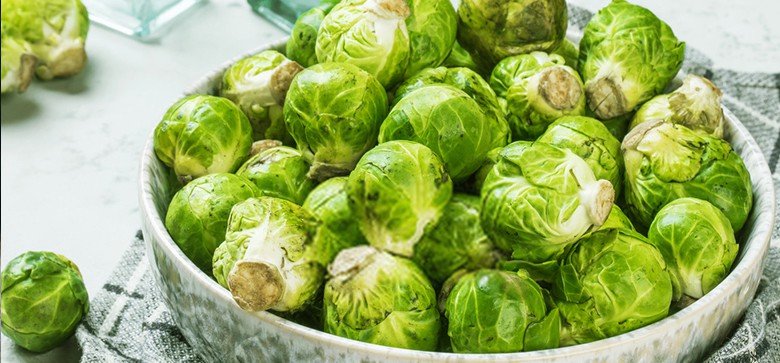 While brussel sprouts can be fairly bitter to the taste bud especially when eaten raw, they can have a nutty and sweet taste when cooked properly.
But you can reduce the bitterness with a particular cooking method. Thus, the taste may depend on how you cook the sprouts.
This vegetable, on the other hand, taste pretty similar to cabbage. However, brussel sprouts are somewhat mild in flavor.
Much like other vegetables and fruits, brussel sprouts particularly the smaller ones will be more delicious and sweeter.
However, if you're not satisfied with the flavor or you find it too strong, consider adding different flavorings, lemon juice, olive oil, garlic, salt, and pepper for instance.
With regards to the nutrition value, these veggies have a complete glucosinolate content that is greater compared to other cruciferous vegetables such as broccoli, mustard greens, kale, and turnip greens.
In addition to that, brussel sprouts have twice the amount of vitamin C as their bigger cousins do.
How to Cook Brussel Sprouts
There are many ways to cook brussel sprouts, but the most cooking techniques involve them cooking in just a short span of time and gently.
Bring water to a boil and then add the sprouts to a steam basket. Cook the vegetables for about seven minutes.
However, if you want to make it more delicious season it with lemon juice, butter, salt, and pepper.
Nothing can beat the smell and taste of roasted food. In fact, this is perhaps the best and simplest way to cook Brussel sprouts.
All you need to do is slice the hardened stem at the bottom and remove tough leaves. Then slice the sprouts in half and toss using pepper, olive oil, and salt to taste.
Roast the sprouts in a 400-degree Fahrenheit oven for about 15 minutes or until brown. A simple preparation like this is what you need to make the most out of your brussel sprouts.
However, if you are feeling fancy there are also lots of recipes that you can try and one of which is the roasted brussel sprouts and celery.
Nevertheless, you can also mix swiss chard and brussel sprouts if you want to.
Note: Don't overcook and boil your Brussel sprouts because they will produce a foul and strong odor and become schmaltzy in texture.