The crunchy and tasty bok choy is a versatile vegetable with plenty of nutrients.
Though very popular in Asian cuisine, it has also made its way into various cuisines around the world.
Since it's delicious, healthy and suitable for different dishes, it has become very popular in recent times.
But it can be hard finding bok choy in all the stores.
So, what can you use instead of the leafy veggie? If you are worried about it, there is no need to.
Go on reading to find out the 5 best substitutes for bok choy.
They will be a suitable replacement in most dishes where you need the veggie in question.
What is Bok Choy?
The term means white vegetable in Cantonese.
Bok choy is a kind of Chinese cabbage that originated in Central Asia.
It's a green leafy vegetable with crunchy white stalks.
There are two main varieties; the regular one and Shanghai bok choy.
Both types are delicious and packed with nutrients.
The vegetable isn't limited to a particular season of the year.
So, you can get it whenever you want to make some dishes.
Regarding taste, it has a similar flavor to several vegetables in the cabbage family.
It has a slight touch of bitterness, but this can be reduced or increased depending on how it is cooked.
Bok choy also has an earthy flavor that adds to any dish.
You can use it in stir-fries, soups, and stews. It's even delicious all by itself.
The 5 Best Substitutes for Bok Choy
That being said, you can replace bok choy with other veggies in most dishes.
1 – Napa Cabbage
The first substitute on the list is napa cabbage because it's close to Bok Choy in taste, texture, and appearance.
It's also a vegetable of the brassica family and contains several nutrients.
It's crispy with long green leaves and plenty of fiber.
You can add it to almost all the dishes that require bok choy since both are similar in many ways.
You will get a similar flavor and health benefits.
In some cases, you won't even feel that you are eating napa cabbage instead of bok choy.
Napa cabbage contains iron, calcium, zinc, phosphorous, magnesium, and vitamins.
It has the potential to turn off inflammation markers which aggravate conditions leading to heart disease.
So, you benefit health-wise and taste-wise.
Suitable ratio.
1 cup sliced or shredded bok choy = 1 cup sliced or shredded napa cabbage (you can add more or less according to requirements).
2 – Swiss Chard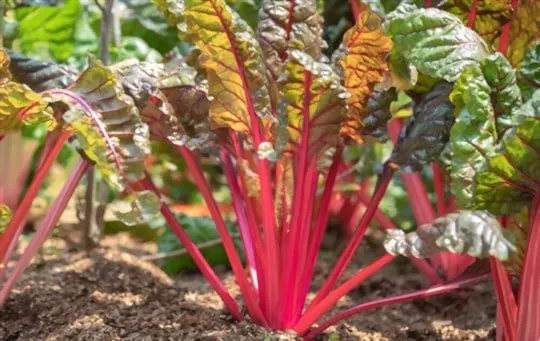 Called by many names such as silver beet, spinach beet, crab beet, mangold, and perpetual spinach, Swiss chard can also be a healthy and tasty alternative to bok choy.
Though it's part of the beet family, you can use it in place of bok choy in several dishes.
It's crunchy with a bitter taste.
But the bitterness becomes milder when cooked.
So, you can get a similar flavor and not miss bok choy in a particular dish.
However, it's crucial that you don't cook the leaves and stems together.
Swiss chard is also a vegetable packed with many nutrients.
It improves overall health and can lower blood pressure.
It can also prevent cancer, manage blood sugar levels, boost bone health and elevate performance in sports.
Suitable ratio.
1 cup shredded or sliced bok choy = 1 cup shredded or sliced Swiss chard.
3 – Cabbage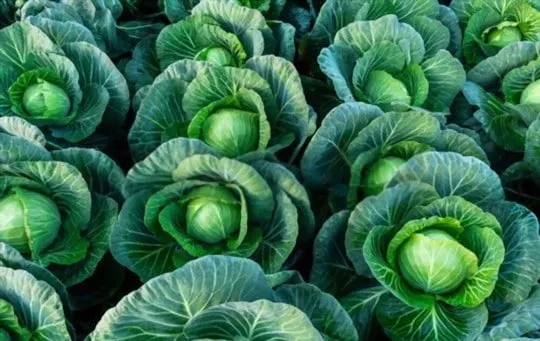 One of the most easily found vegetables, cabbage is also an excellent substitute for bok choy.
It's a common ingredient in most Asian dishes and one of the healthiest.
Cabbage is also a very versatile dish, and you can eat it raw or cooked.
As they are very similar in texture and taste, you can use cabbage as a replacement for any dish that requires bok choy.
Cabbage has a high quantity of sulfuric compounds, so you should never overcook it.
Else the aroma gets bad.
Cabbage is rich in fiber, Omega 3 fatty acids, vitamins K and C, B6, manganese and folate.
Its cancer fighting ability and nutritional benefits make it one of the most important vegetables available on earth.
Suitable ratio.
1 bowl shredded bok choy = 1 bowl shredded cabbage.
4 – Yu Choy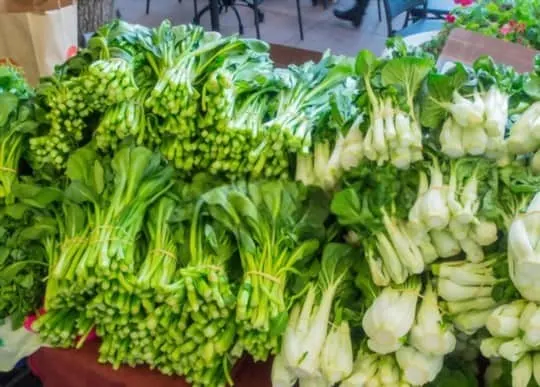 It's another green leafy vegetable which you can use in place of bok choy.
It has thinner stems and doesn't look anything like bok choy.
But when added to various dishes, it produces a similar taste with a tinge of bitterness like bok choy.
Yu choy is delicious and contains a vast number of nutrients.
You can also eat it raw, and it's most delicious when lightly cooked.
Stir-frying, sautéing, steaming and blanching all taste delicious.
Adding it to salads can also be very tasty.
Like bok choy, yu choy also goes well with onions, garlic, mushrooms, chicken, oyster sauce and white pepper.
Regarding its nutritional value, it's rich in vitamins A and C, iron, calcium and potassium.
Suitable ratio.
1 cup sliced or shredded bok choy = 1 cup yu choy (add more if needed).
5 – Spinach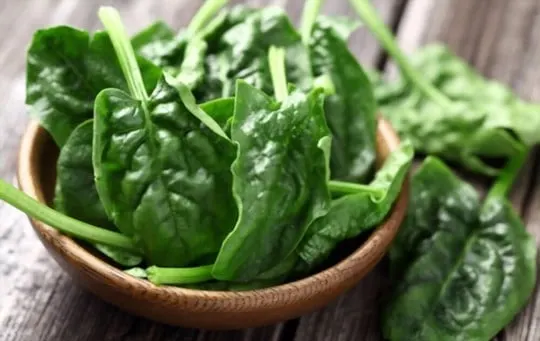 If you want a cheap and healthy option for bok choy, spinach also fits the bill.
Its intense aroma may not be very appetizing for some people.
But it's delicious and versatile.
You can add it to Asian, European or American dishes according to necessity.
You can make smoothies, salads and also add it to soups.
Spinach also goes well with tuna and shrimp dishes.
Stir-fried greens are tasty and can be a great addition to your diet too.
Cheese and spinach also taste great together.
The list is endless, and so you can have tasty food and also absorb loads of nutrients.
Spinach, like bok choy, has many nutrients, including minerals and vitamins.
It's also high in fiber and is excellent for the digestive system.
It can also help maintain blood pressure and increase hemoglobin as it's rich in iron.
Suitable ratio.
You can add an equal quantity of spinach for bok choy.
1 cup sliced bok choy = 1 cup sliced spinach.
Conclusion
As you have so many options, you don't have to stress too much even if bok choy isn't available.
You can choose any and use it as per requirements.
If you have a recipe, follow it for best results.
Besides the five greens, there are also a few more that you can use.
They include celery, broccoli, leek, kale, gai ling (Chinese broccoli) and nan ling (Chinese celery).
Almost all vegetables are healthy and delicious.
So, you can use a different one for different dishes.
You can always experiment by adding a small amount and a higher quantity the next time to get the right balance.
Vegetables are not like spices, so any dish will taste good even if you add a little more or less unless burnt or overcooked.
So, you have to keep these two points in mind.