What does bison taste like? You can hear this question pervading in the beef lane of a market now and new.
This might boil down to just only one reason –not much has heard about this alternative meat as almost every one of us is going after the usual beef.
Actually, bison is not a typical and average meat you see and try. Most people tend to eat buffalo and cow meats as these are more staple and common in each household.
Bison is a meat that you may want to try. Read on to learn more about bison, how it tastes like, and how to cook it!
What Is Bison?
Bison are huge, even-toed ungulates that belong to the genus Bison in the Bovinae subfamily (source).
There are two different species of bison – the European bison and American bison. Some people get confused about buffalo and bison –these two aren't the same animals.
Commonly, these big fluffy animals, which people call buffalo are actually bison, while the real buffalo look so much more like large bulls (source). However, these two are related.
Moreover, the meat of bison has the same taste as beef. It is raised without any artificial means.
That having said, you're consuming meat that's free from steroids, antibiotics, or hormones, which other cattle products have.
What makes bison distinctive from some other meat is that it naturally and freely grazes on open grasslands. They just eat grass without any artificial additives on their bodies.
Hence, the taste of their meat is delightfully good –nowhere near the taste of rabbit, elk meat, or other wild meat.
What Does Bison Taste Like? Does Bison Meat Taste Good?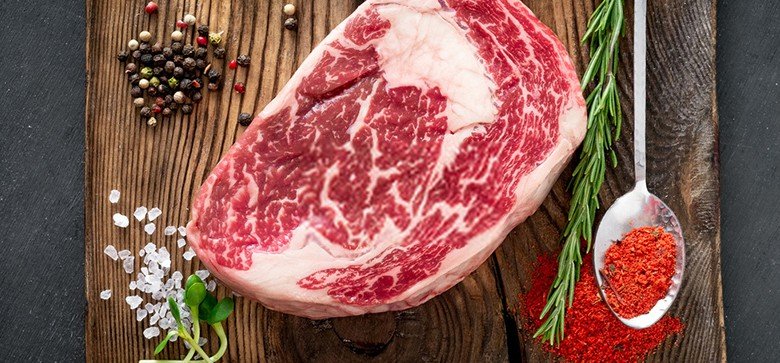 The taste of bison is so much like the taste of beef. It has a stiffer texture and a bit sweeter flavor.
Further, it doesn't taste gamey at all. There's no after taste, as well, unlike some hunting animals like the moose.
Furthermore, bison meat is also a healthy alternative to most of the commonly used meat in the market. The bison meat has a very strong flavor, compared to cow meat.
It will not just give your taste buds something new to enjoy. It does not leave the same strong aftertaste that other meats have.
Sine beef and bison have the same flavor, it might be hard to taste the difference in various recipes (source).
Nonetheless, the texture and taste might differ contingent on the meat's cut and method of preparation.
Some even claim that bison has a much richer taste and much smoother mouthfeel. What's more, bison has a lot of nutrients that are essential to the overall health!
How To Cook Bison?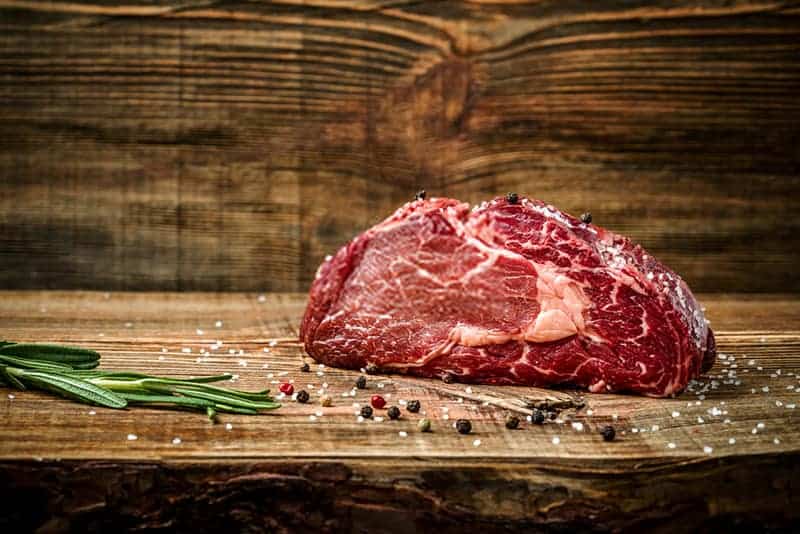 Just like any other red meat, or on any cooking ways, you need to put your time and effort have perfect bison meat.
Due to the fact that it is so lean, it cooks so rapidly and may become tough when you cook it for long periods or at high temperatures. It is recommendable that you cook it no more than medium-done.
In order to keep its moisture, use the carbon steel skillet to sear it with some vegetable oil over high heat and then cook it slowly at reduced heat.
Because of the versatility and similar taste profiles, beef and bison may be prepared in the same way. Both may be cooked as steak, or the ground meat may be used in dishes like tacos, chili, meatballs, and patty burgers.
Final Thought
Whether you're someone who wants to try something different or someone who's health-conscious, the bison meat is ideal for you.
Its taste is the same as the taste of beef, hence, trying it will just be the same as eating beef.
If you want to see it for yourself, try it! just make sure to prepare it properly to enjoy its uniquely delicious taste – plus its amazing health benefits!