If you have a thing for Asian food, you would know that bean sprouts can also be called "bean shoots" or "moong sprouts".
No matter what you call it, this vegetable has a delicious taste to offer and makes an integral part of many Asian cuisines.
But it can be tedious at times if you want to prepare this vegetable.
This is especially so if you cannot find bean sprouts in your area or are cooking for a special event and want to add something different to the menu.
You can try out certain alternatives that will give you the same desired taste.
In this article, we will discuss five such alternatives for bean sprouts that you can use as a substitute, depending on what you will cook.
What are Bean Sprouts?
Bean sprouts come from bean germination. They look tender, and they are gotten after the germination.
However, you cannot get the sprouts from any beans because certain types of beans can only be germinated.
Bean sprouts are common in Chinese cooking.
The sprouts have a mildly sweet and crunchy flavor; this is why it is a popular ingredient that may be eaten raw or semi-cooked.
When sprouts are cooked, they will destroy vitamin C, and this is why to save it, the sprouts may be stir-fried, served raw, or steamed.
When you prepare the bean sprouts in your home, make sure that you only use quality beans.
When buying the bean sprouts away from a store, ensure that they look fresh, are free from any dirt, or are not that slimy.
The sprouts will look crisp, but they will not limp.
You should avoid moist and mushy sprouts because they will lose moisture with vitamin C.
5 BEST Substitutes for Bean Sprouts
1 – Soybean Sprouts
The sprouted soybean can be used instead of bean sprouts.
They do have a stronger bean flavor compared to the mild sprouts of mung bean.
You may use the soybean sprouts in different dishes such as stir-fries.
Use young soybean that has sprouts that have small sprouts.
The long-tailed soybean sprouts do taste bitter, and they will overwhelm a dish.
You may use soybean sprouts as a perfect substitute for bean sprouts.
You can either eat them raw, or you can also cook them with your dishes.
What's best is that the taste of the soybean sprout will not be overpowering, contrary to what other people say about it.
2 – Snow Peas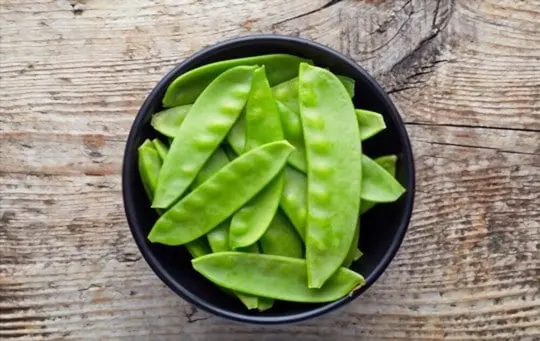 Snow peas look like small seeds within the pods, and they are completely edible.
The snow peas can be thinly sliced in their lengthwise strips, and they can be used in different recipes where bean sprouts are required.
The texture and shape will look the same as the snow bean sprouts, but snow peas have an herbal flavor.
The shredded carrots may also be used instead of the sprouts, but they will not have the same taste even if they have the same shape.
Shredded carrots have a sweet flavor when used raw or cooked.
3 – Green Cabbage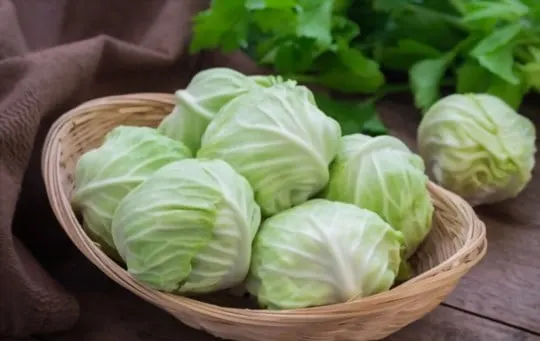 Green cabbage, napa cabbage, or bok choi, which is sliced thinly, can be used to achieve the crunch required for the bean sprouts.
Instead of using raw sprouts, green cabbage, napa cabbage, or bok choi may be used.
The greens will be half of their volume after cooking.
If you want to buy these products, you can find them in the Asian market or the produce section.
They will also be found in the fresh produce section of the supermarket.
4 – Enoki Mushrooms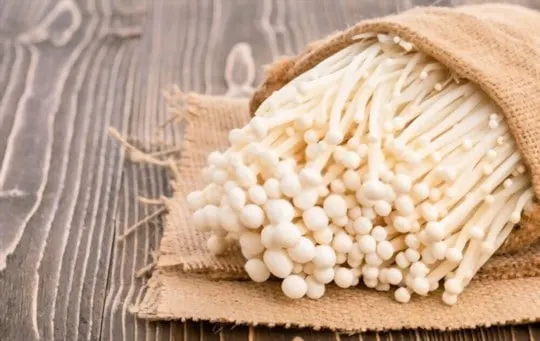 Enoki mushroom is the same as the bean sprouts in their color and size.
Caps of such thin mushrooms look like bean sprouts, while the mushroom stems will look like the tails of bean sprouts.
Get enoki mushrooms when they are still fresh from the produce section.
The mushroom should not be cooked for too long and should be used where the crispy texture is required for sandwiches or salads.
The mushroom will have a mild flavor with a peppery finish.
5 – Mung Beans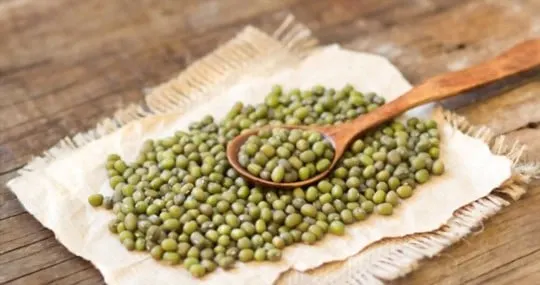 You may sprout the mung beans on your own. It is a process that may take four or five days.
After sprouting, the sprouts may be put into a paper towel or newspaper, and they can be put into the refrigerator, where they will stay fresh for up to 2 days.
Drain the beans from water and put them into a damp towel.
You may cover the beans using a damp paper towel and put them in a dark and warm place.
Check them daily for 3 or 4 days. When you start to see the sprouts, then the beans will be ready.
This is the same process that should be used even with other types of beans.
Conclusion
You can stir the sprouts together with baby corn, broccoli, and zucchini with other spices so that you can make a crisp accompaniment to the main courses.
You may add other flavors such as white pepper, salt, and soya sauce.
Add it in the steamed rice, garlic, and butter if you want to make healthy but at the same time delicious rice.
They can be added to the stews, gravies, soup, which may require a nutritional boost over the recipe.
Use the chopped bean sprouts to make the fillings of noodle rosti, parathas, spring rolls, and steamed wontons.
For the Thai and Chinese recipes, the sprouts may be added to the chop suey or noodles.
Regardless of where you want to use the bean sprouts, you will achieve a healthy meal.
The sprouts will be combined with other vegetables or fruits to make a healthy meal.