Are you in a bind, trying to find an alternative to banana leaf for wrapping and cooking?
Whether you don't have access to it or simply want to test something new, understanding the best substitutions for banana leaves can take your dishes from ordinary to extraordinary.
Banana leaves are widely used as a food wrapping, and this method of cooking gives an interesting flavor.
But if you're looking to get creative with recipes without using the traditional banana leaf, then there are several choices available.
Let's explore the five best substitutes for banana leaves and how you can use these replacements to make flavorful dishes.
What's Banana Leaf?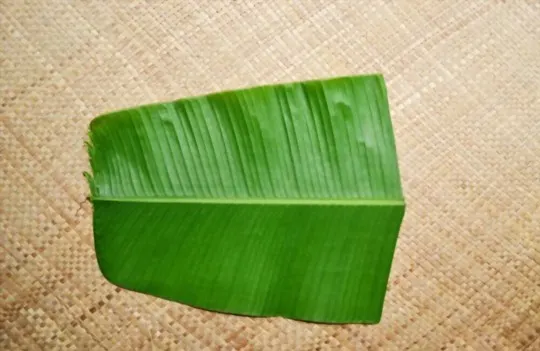 If you've never heard of banana leaves, this fascinating ingredient could soon become a favorite of yours.
Native to Asia and the South Pacific Islands, banana leaves are large and thick enough to be used as a cooking wrapper or food-serving vessel.
They have a long history of use in Indian, Southeast Asian, and Oceanic cuisine due to their bright flavor and antimicrobial qualities, which make them ideal for food preparation.
Not only that, but dishes cooked within the banana leaf maintain their moisture far better than if cooked with other methods.
Banana leaves are often used to wrap rice and meat dishes before steaming or grilling — it's not uncommon for buffet-style restaurants to serve food on banana leaves.
Banana Leaves can be found frozen in most well-stocked supermarkets or fresh in various Asian shops and can be wrapped around fish, grains, vegetables, mung beans, and more during cooking.
The 5 BEST Substitutes for Banana Leaf
If you're looking to capture the flavor of a traditional Indian meal without having to buy banana leaves, there are several options you can use as substitutes.
Here are 5 of the BEST alternatives for substituting banana leaves in your next dishes.
1 – Aluminum Foil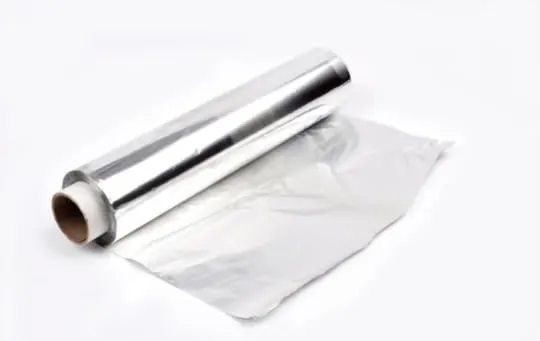 Aluminum foil has become an indispensable part of our lives, from lining baking dishes to wrapping leftovers.
It is a thin sheet of aluminum alloy that can be easily molded into any desired shape and can even have its thickness altered as per our needs.
It is also inherently waterproof, making it an ideal choice for packing food and beverages, which keeps them fresh longer.
In India, however, it's more common to find people using banana leaves instead of aluminum foil when it comes to packing food or even cooking certain foods.
Using banana leaves actually has the advantage of providing essential nutrients while also reducing the amount of waste created due to disposable aluminum packaging.
To substitute aluminum foil with banana leaves, cut the leaf into suitable shapes and sizes before layering them into food containers like you would with aluminum foil.
2 – Ti Leaf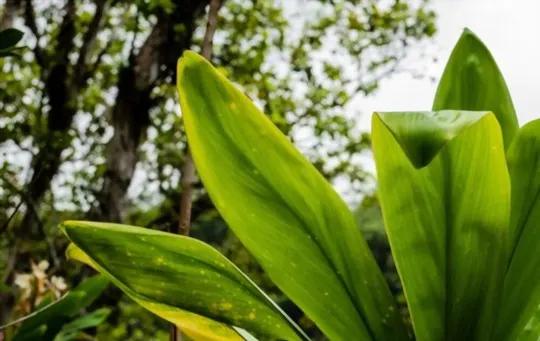 Ti leaves are commonly used in the Pacific Islands, both for cooking and medicinal purposes.
As far as culinary uses, it is most often found on luaus, where the large green leaves are used to line serving trays or wrap fish into a bundle for baking.
But its use goes deeper than mere presentation – the leaves impart a unique taste to whatever food they enclose.
Additionally, ti leaves bring various health benefits.
Traditionally, it has been employed as an antiseptic or topical pain reliever when rubbed directly on the skin.
When added to food and consumed, it helps digestion and strengthens the immune system.
To substitute ti leaves with their banana cousins, you'll have to adjust cooking times slightly – use a bit more time if you're using banana leaves.
A little creativity can go a long way in using them decently.
3 – Parchment Paper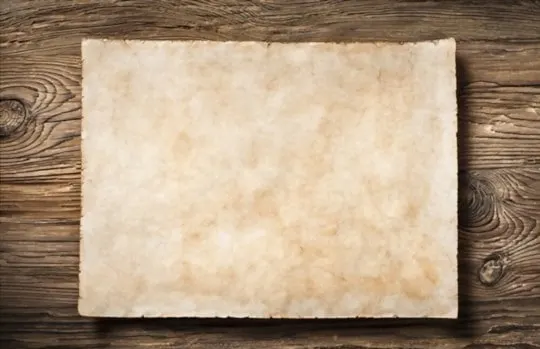 Parchment Paper is one of the most versatile cooking materials out there.
It is a type of paper that is treated with silicone and can withstand heat up to 400 degrees Fahrenheit.
This makes it a great option for baking recipes such as pies, casseroles, and cookies.
In addition, parchment paper can be used to keep food from sticking while grilling and broiling.
Beyond that, there's no better way to "steaming" fish or vegetables on parchment paper – it creates a tight seal around food items that helps to cook more evenly and adds moisture.
Many health-conscious cooks also use parchment paper as a substitute for banana leaves – all you need to do is lightly oil both sides of the parchment paper, place the food items in between, and fold the two sides together before placing them in the oven.
Thanks to its many features, this multipurpose parchment paper helps make mealtime easier, faster, and healthier.
4 – Lotus Leaf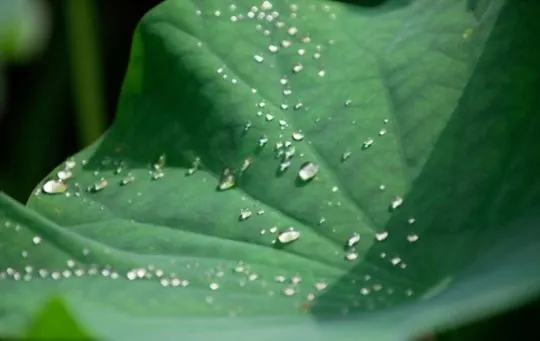 The lotus leaf is a unique product that has been used for centuries in many Asian cuisines as an edible wrapper.
Its properties make it distinct from other wrappers like banana leaves, and its flavor adds to the greatness of many dishes.
Not only does it enhance the taste, but its texture provides a unique experience that makes it special.
For the ultimate culinary journey, lotus leaves are the perfect way to go.
They come with several amazing features, such as providing an aromatic wrapping when steamed or grilled, retaining moisture during baking and preventing food from drying out, and enhancing colors due to their natural oils.
Lotus leaves can also be used effectively as an alternative to banana leaves when deep-frying items.
The heat resistance, as well as the aroma of this particular leaf, makes it an ideal replacement that brings out better flavors than banana leaves would give you.
5 – Fresh Corn Husks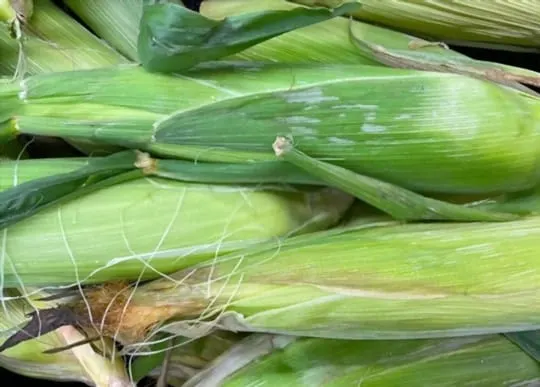 Fresh corn husks form a popular component in Mexican cuisine as they bring out the well-known flavor while also providing a unique touch to the dish.
These husks are harvested directly from the green ears of corn and come in varying sizes, depending on the size of the cobs.
Not only do these husks lend their own flavor, but they also help keep food warm when used as a wrapper for ingredients like tamales.
They can be an excellent substitute for banana leaves as these husks create a snug environment that ensures all ingredients are held together during cooking.
To use fresh corn husks, it is best to soak them in hot water about 15 minutes prior to use, as this helps make them easier to fold and manage.
Conclusion
In conclusion, banana leaves are often considered a necessary ingredient for certain dishes.
While they may be difficult to find in some parts of the world, there are still plenty of alternatives that can be used.
These include aluminum foil, ti leaves, parchment paper, lotus leaves, and fresh corn husks.
Each of these options has its own unique properties, which makes them perfect for a variety of recipes.
Whether you're looking for something to use for deep frying or just a substitute for that traditional banana leaf wrapper, there is an option here that will work perfectly.