Amaretto is an almond-flavored liqueur made from crushed apricot kernels.
Even though the unique flavor adds depth and a unique kick to so many cocktails, it is unfortunately very high in calories, carbs, and sugar.
If you're on a diet or want to stick to your macros more closely, you can't always drink as much as you'd like without going overboard.
If you have a recipe that calls for Amaretto, but you don't particularly care for the taste of almonds, there are several other liqueurs you can use as replacements.
Each substitute has its strengths and weaknesses, so choose the one that best fits your needs.
If that's the case, there are five great substitutes for Amaretto that you can use without breaking the calorie bank.
What is Amaretto?
Amaretto is a type of liqueur that is flavored with almonds. It is used as a cocktail mixer, or it may be mixed in the baked goods.
It is an important ingredient in any home bar. The cocktail came from Italy, and there are well-known recipes where Amaretto is important.
The liqueur has a sweet and nutty flavor, and it can tame some hard spirits.
Even if the liqueur does have an almond flavor, it may not contain any almond.
Amaretto is the term used from Italy, and it is for little bitter.
The liqueur does have a sweetened flavor and some bitter notes.
It is the base of different cocktails, but if there is nothing used to balance it out, such as citrus or bourbon, it may turn to be thick and syrupy.
Even if Amaretto is known to have almond flavor, the high-end Amaretto will use apricot pits instead.
There are also some liqueurs which is a combination of these two.
The flavor is the result of extracts which is added over the base liqueur.
Some amarettos have different botanicals like vanilla in the liqueur.
They may be sweetened with burnt or dark sugar, which does give the liqueur an amber color.
5 Best Substitutes for Amaretto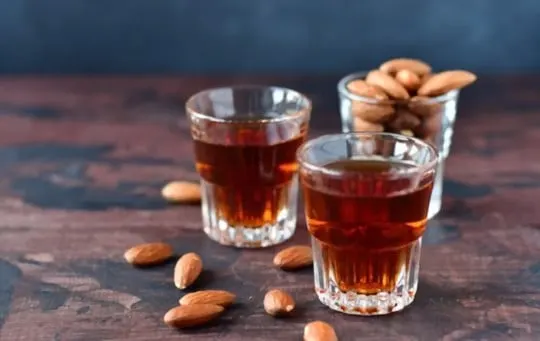 Here are five substitutes for Amaretto that may help you save on calories, carbs, and sugar.
1 – Hazelnut Liquor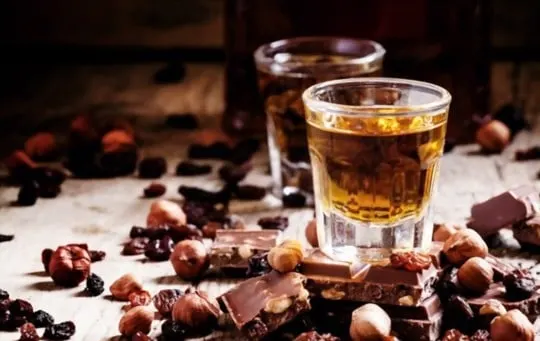 Hazelnut liquor is among the first names that will come to mind when someone talks about the flavorful booze.
It can be used as the best substitute for Amaretto that you can find at the market.
It is found in the bottles in the store near you.
The same as Amaretto, the Halzenut liqueur is a flavored nut liquor, and it contains alcohol.
The alcohol concentration is found between 21 percent up to 29 percent.
However, some of the best liquors can reach 20 percent.
The hazelnut liqueur tastes like Amaretto, but it has a nuttier and sweetener flavor from the hazelnuts.
It is the best option to use for baking and coffee.
Muffins and cakes will come out decadent and creamy while having some alcoholic tastes, and it will leave behind their nuttiness.
2 – Almond Extract
Even if it is not liquor, the almond extract is the outstanding substitute for Amaretto.
The extracts are obtained from top-quality almonds, or they may be made from the almond oil.
The high-quality almond can be mixed with a flavorless and neutral alcohol.
This will grant the extract a long shelf life because the alcohol will act as a preservative.
Almond extract is a type of concentrated liquid, and it will have a bitter taste.
If the almond is used to flavor the drinks and the dishes, it can deliver the right balance between bitter and sweet.
When almond is used as a substitute to Amaretto, it should be used in a small quantity compared to Amaretto.
3 – Marzipan
If you like to bake and have eaten too much marzipan, this is the flavor you will always consider.
Different desserts and cakes contain marzipan, but they can also add almond flavor to the recipes and drinks.
Marzipan is a mix of corn syrup, egg white, sugar, and almond. It does have a sweet flavor with a smooth texture.
Marzipan can be mixed in hot water to make up the syrup and add it into the cocktail, or it may be melted into the dessert or coffee directly.
4 – Coffee Liquor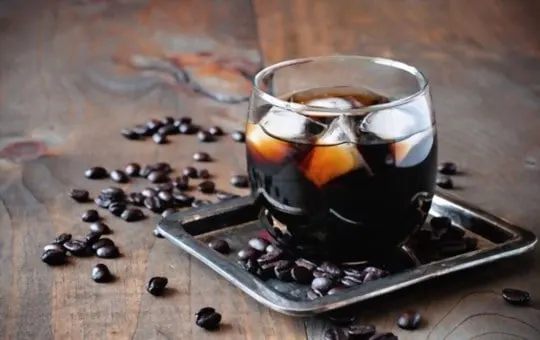 Coffee liqueur does not have a nuts taste, but it has a bold flavor that people look for when using Amaretto.
If you cannot get almonds, then the intensity of coffee will be perfect.
In case you like coffee, then you may try this as the substitute for the Amaretto.
The coffee liqueur has the same level of alcohol as that of hazelnuts liqueur.
Coffee liqueur can be a great flavor in coffee, creating a special layer of flavor.
It will not taste bitter because it has a sweetened quality.
The next morning, you can have your iced coffee with some alcohol to get going.
5 – Chocolate Liquor
Chocolate is the favorite forerunning flavor of different people around the world.
This is why chocolate liqueur can act like an amaretto substitute.
However, you should not expect to taste nuts or almonds; however, you will get the complex dimension of the chocolaty flavor, which cannot be achieved by anything else in your baked, drinks, or desserts items.
Conclusion
Even if it is hard to replace Amaretto, these substitutes can act as alternatives and inspire tasty twists to the recipes and drinks.
There is no way that you will go wrong when you decide to go for these substitutes.
Make sure that you only adjust the quantity to achieve the boldness you want.
Amaretto liqueur does not always use almond or almond extracts since sometimes the extracts can be artificial.
The artificial extract is made using benzaldehyde which is the element found in bitter almonds.